O boy there is a lot going on that I just got to share with everyone! How about we start with my Bits and Pieces Template Pack? This month I made Template Pack 21 and it's all about photos. This pack is great for those doing a 365 project or those that just need lots of room for photos.
Template Pack 21 is only
$1
now through Oct. 7th!!
Here is what my CT created with this pack:
Now it's freebie time!! New month means a new Facebook exclusive freebie! Along with the regular Facebook Freebie I have joined SNP in their very first Facebook Hop! So that is two new freebies on my Facebook page. And you know what is even better? They match! It's like getting a mini pack! Just make sure to like my page to grab these goodies! Go to my page and press on the freebie tab to grab the monthly freebie and then press on the SNP blog hop tab to grab the other one.
Here is the monthly freebie: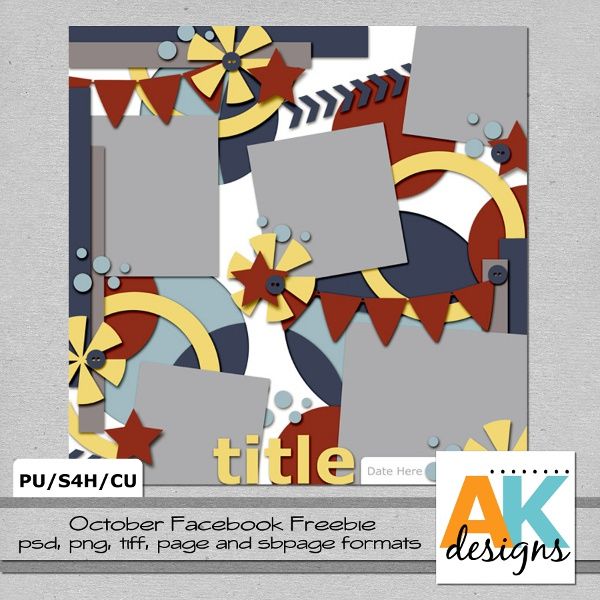 And here is the SNP Blog Hop freebie:
I won't have another release this week but come on back Friday for a freebie! See you then!
Pin It